Introduction
– Welcome to our Mixed Martial Arts class, where you will learn the striking, takedown and submission techniques of MMA.
– If you are practising for the first time, please wear loose fitting athletic clothing, you can also purchase protective equipment such as a groin guard at our gym or you can bring your own.
– Our MMA classes run every Saturday at 2.00-3.30pm.
– We run safe and friendly classes for teenagers (13 years and older) and adults, the classes are mixed ability for men and women. Beginners are very welcome.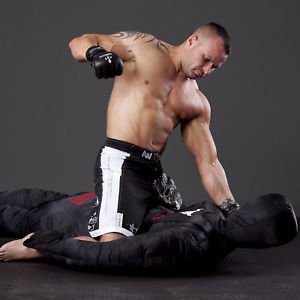 We also give a 10% discount to all full-time serving military, fire and police officers.
MMA
You can join our MMA classes, which are explained below, we currently run mixed ability classes for men and women, our classes are for adults only, all our instructors are happy to teach beginners or more experienced individuals, we will help you achieve your personal goals for fitness, self-defence or simply learning to master mixed martial arts.
MMA Classes for men and women and teenagers, are every Saturday afternoon 2.00-3.30pm. Classes have been running since July 2014 and we have a great community and friendly training environment, which you are welcome to join. Your first class is also FREE, so that you can try it out and see if you enjoy MMA.
Our Coach Sunil is a seasoned fighter and trainer, and regularly coaches elite fighters, he is experienced in all aspects of MMA, including takedowns, clinchwork, standup, boxing, submissions, BJJ, and strategy. He is also well versed in Muay Thai, Karate and kickboxing techniques and brings his extensive striking experience in these arts into MMA. Alongside these formidable standup skills, Sunil is a seasoned BJJ fighter and is well qualified to teach the all important aspect of groundfighting for MMA.
MMA is a synthesis of fighting arts drawing from wrestling, Brazilian Jiu Jitsu, Muay Thai and also from boxing, karate and judo. MMA descended from Vale Tudo (anything goes) fighting in Brazil and fight promotions in Japan such as Pancrase and Pride FC, this further developed into a modern competitive sport with the formation of the UFC, MMA is now the fastest growing sport in the world, MMA training develops intense levels of fitness in addition to increasing your flexibility and strength, you will learn key aspects of fighting like timing and distancing, which will increase your overall physical ability and improve your level of awareness and self defence capability. Our classes include a warm-up, body conditioning, sparring (on the mats), partner work, bag work and all elements of this unique martial art. If you are interested in learning the art or wish to progress to advanced levels to utilise in competition or mixed martial arts, MMA is the ideal art for you.
SO WHAT DO I NEED TO DO?
If you wish to train in MMA or learn more about Maidenhead Martial Arts, please contact us on facebook or at mmamaidenhead@gmail.com, please note if you just turn-up for a class we may not be able to process your paperwork and insurance in time, so it is best to join beforehand at the times above. All classes will start promptly at the prescribed time.
The class consists of a warm up, technique training as well as sparring. You can also bring a water bottle and your training apparel!
Please be aware, entry into our martial arts classes including MMA, can only be granted after completing a direct debit form or buying a ten-session pass, a contract and payment of the standard joining fee. Please note if you are on direct debit, after you have completed a full calendar month of training you can cancel with 7 days notice at any time.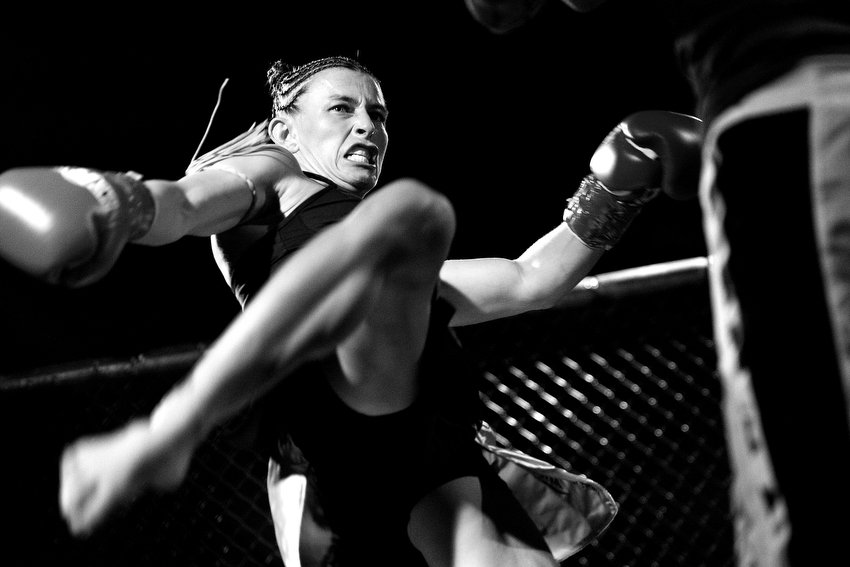 Personal Training
If you want individualised personal 1-to-1 coaching in martial arts we can arrange this, there is no better way than to take a personal training session. If it is specialised technique training or a tailored fighter development program you are looking for, then our experienced coaches will be happy to help you. We can also help you achieve faster results or help you aim for a specific competition or sports event. Our personal training in MMA is £45-80 per hour.